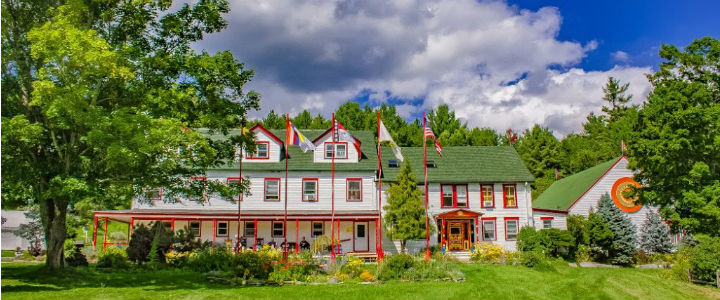 Donate
Karmê Chöling appreciates your kindness and generosity. Thanks to your support, we continue to introduce meditation to people from all over the world, as well as offer excellent programming and retreats for long-time practitioners, supporters, and friends.
You may make a one-time donation online, or contact our Development Department by email. Please do not send credit card information by email; we will contact you directly for this information. When making your donation, please let us know which calligraphy you wish to receive. For a one-time donation of $300 or more, or by becoming a monthly donor of $25 or more, you will receive one of the calligraphies below.
To become a 50th Anniversary Patron, and receive a limited edition Karmê Chöling/Tail of the Tiger 50th Anniversary Pin, please make a $500 one-time gift or a recurring $50 per month donation, and be sure to write '50th Anniversary' in the comments section.
Other Ways to Contribute
Karmê Chöling offers the following additional ways to make a financial contribution.
---
Canadian Donors
Due to a Canadian tax law change, beginning July 1, 2019, Canadian donors will no longer be eligible for a Canadian tax deduction when donating to any U.S. Shambhala entity.
You may still make an unrestricted donation to Karmê Chöling at any time – it will help us greatly!
---