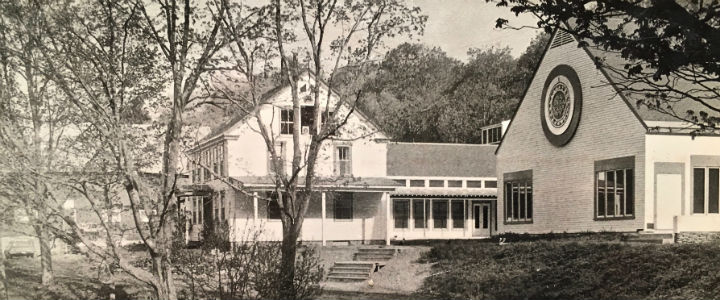 Become a Golden Anniversary Patron
In 2020, Karme Choling will honor it's 50th Anniversary!
What are we celebrating?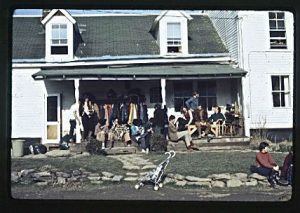 50 Years of deep practice.
50 Years of realizing Shambhala and planting the Buddhadharma in the West.
50 Years of mishaps and magic.
In short, 50 Years of 'Home'.
If you're a bit like me, you'd give anything to help as many people 'Come Home' this year as possible. The question is: how?
One answer: Become a 50th Anniversary Patron
We're looking for people who can each offer a one-time gift of $500 or sign up for a recurring donation of $50 per month for 2020.
Your offering will offset the cost of staffing, food, curation of memorabilia, facilities upgrades, event promotion, and costs of creating a 50th Anniversary commemorative video. This, in turn, will allow us to keep the cost of attendance at a bare minimum and provide financial aid so that everyone who wants to 'Come Home' can.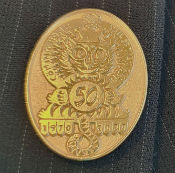 Just one more thing…
We wouldn't be 'Shambhala' without pins, right?
As a "thank you" for becoming a Golden Anniversary Patron today, you'll receive a limited edition Karmê Chöling/Tail of the Tiger 50th Anniversary Pin. We're only casting 50 of these beauties with a burnished golden-colored finish and when they're gone, they're gone!
To become a 50th Anniversary Patron, make a $500 one-time gift or a recurring $50 per month donation, and be sure to write '50th Anniversary' in the comments section. 
Ki Ki, So SO!
Become a 50th Anniversary Patron