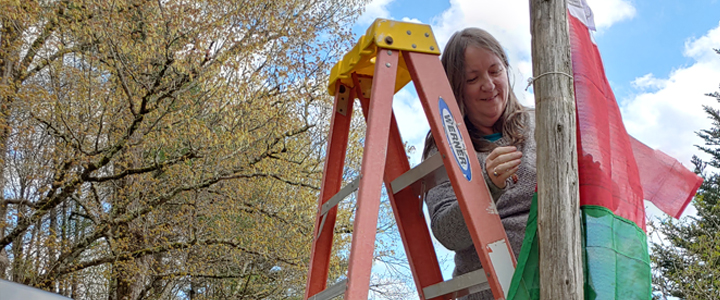 Core Staff Openings
Welcome and thank you for your interest in joining our staff! We have two categories of core staff, residential and non-residential. We seek applicants with skills and work experience relevant to the position for which they are applying.  For more information about any of the positions, email the Head of Personnel (email is the preferred initial contact).
---
JOB OPENINGS (for Shambhala practitioners):
Staff, Volunteers and Residents must agree to abide by our Karmê Chöling Code of Conduct policies. 
RESIDENTIAL CORE STAFF
RESIDENTIAL CORE STAFF form a community of practitioners dedicated to the vision of Shambhala. Having a current and established connection to Shambhala practice, study (classes and Levels), and volunteering within the community is necessary for these positions.
Director of Operations
Reporting to the Executive Director, the Director of Operations holds the big view while shepherding the operational activities of Karmê Chöling. Acting with compassion s/he ensures staff are empowered, supported, and given clear directions to carry out the day-to-day work that keeps KCL running. Communication and management skills are essential. Requirements include the ability to manage various business departments, organize their resources, and develop operational plans as needed. A basic understanding of commercial kitchens, facilities, and IT operations is helpful.  Apply now or  click here to download the full job description.  Position is available until filled.
NON-RESIDENTIAL CORE STAFF
There are no non-residential openings at this time. 
---