Notice
: Undefined index: HTTP_REFERER in
/var/www/stage.karmecholing.org/wp-content/plugins/karme-choling-custom-data/SMARTY/lib/metrics.lib/
on line
23
Embodying Community Accountability: Principles of Harm Reduction
with Trinley Busby
June 14 - 16
---
Harm is defined as actual or potential ill effect or danger and to have an adverse effect on.
When working within community organizations, to reduce actual or potential ill effect or danger, a view of basic goodness and a path of virtuous conduct are necessary. If we have no shared 'view' or principles to guide us and no agreements of how we will 'conduct' ourselves, we leave our mind and actions to the whim of discursiveness, reactivity, social conditioning, our individual habituated patterns, and dominant social patterns of group behaviours. Even if unintentionally, often the outcome can be an adverse effect on those we're in community with. The way that we deepen in the view and bring awareness and discernment to our conduct is through the potent practice of meditation.
Guru Padmasambhava is quoted as having said:
Though my View is as spacious as the sky,
My actions and respect for cause and effect are as fine as grains of flour.
During the 2 day retreat we will endeavour to maintain the supreme spacious view of Basic Goodness (each moment of experience is worthy because it holds potential for growth and transformation), but our focus will rest on the practical and relative truth of conduct (action).
In this framework conduct is not meant to be moralistic or tight, but rather a compassionate skillful means that arises from the view of basic goodness.
This two day retreat is accessible across identities, memorable, and easy to share. It will provide participants with view, meditation practice, resources and support to take the theme of Embodying Community Accountability: Principles of Harm Reduction back to your community.
Recommended for those organizing, facilitating or leading groups within your local Shambhala center and for anyone who holds a role (official or otherwise) within the Shambhala sangha. Although the Principles of Harm Reduction can be used in a variety of spaces and settings, this retreat is oriented towards those that have a connection to Shambhala, practice meditation, and intend to use this model to continue engaging with Shambhala at a local or international level.
The view of this retreat is the first principle of harm reduction: Each individual is treated with dignity (the state or quality of being worthy of honor or respect). How we embody the view is thru the skillful means of conduct - which are housed within the following 3 principles of harm reduction and therefore are the path that lead our way on the journey of reducing harm and embodying community accountability.
The philosophy and practice of harm reduction is a framework used to discuss substance use, violence, and trauma in the context of peoples' lives—and how harm reduction can be used a tool to create change, build long-term relationships, and support healing while working to reduce harm inside social service settings. Understanding harm reduction is essential for practicing community accountability.
SHIRA HASSAN | JUST PRACTICE

Prerequisites:
Shambhala Training: Level 1, The Art of Being Human
---
Pricing
Karmê Chöling values its commitment to making programs affordable and available to all who wish to study with us. To support this commitment we provide two program price options.
FULL PRICE: $240
This is the actual price of the program.
DISCOUNT PRICE: $190
We offer this discounted price to those who cannot afford the full price of the program. This price is made possible through the generosity of Karmê Chöling and our donors
Payment Policies:
Karmê Chöling has updated its payment policies. The new policies apply to all programs that start after January 1, 2019. Please read the payment policies before proceeding with registration.
Financial Aid:
Karmê Chöling offers full-time student discounts, scholarships and other financial aid.
Program Credit:
If using existing program credit to pay for a program, you must pre-register for this program at least two weeks prior to the program start date by calling the front desk (802-633-2384 x-101 or x-103). Program credit may not be used to pay for housing or practice materials and may not be used on or after arrival day.
---
Teachers
About Trinley Busby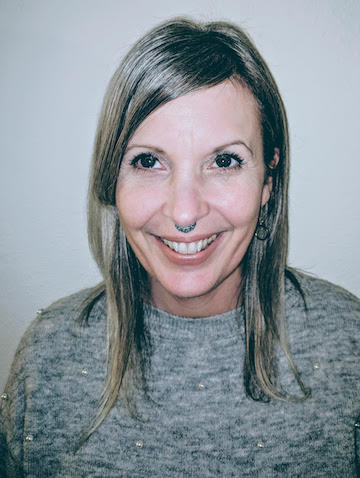 Trinley Busby is a student of the Sakyong, Mipham Rinpoche and was appointed a shastri in 2013. She served as director of Awake in Action - Vancouver Shambhala's office of social action; sat on Vancouver's governing council; advised on the Ziji Collective International steward's council; and for the Shambhala Office of Social Engagement.
Before moving to Seattle in 2017 she worked as a frontline service support provider in Vancouver's Downtown Eastside for populations with concurrent mental health and substance abuse challenges experiencing homelessness. Currently Trinley lives in Pittsburgh, PA with her husband Michael and cat, Buster.
Share this Program: