Notice
: Undefined index: HTTP_REFERER in
/var/www/stage.karmecholing.org/wp-content/plugins/karme-choling-custom-data/SMARTY/lib/metrics.lib/
on line
23
Family Camp
August 3 - 11

Family Camp Lottery is now closed. Please add your name to the waiting list here if you would like to be notified if a spot opens up for this year's camp (which happens!) Adding your name ALSO helps us know how many families still want to get into Family Camp, which will determine if you'd like us to hold TWO Family Camps in future years. FAMILY CAMP WAIT LIST
Family Camp Counselor application is ACTIVE: Teenagers, ages 16 & up, who have previously attended Family Camp are invited to apply to serve as a counselor in one of the classrooms. Please complete the application & references and return by June 1, 2019: COUNSELOR APPLICATION
* * * * *
Watch the YouTube video entitled 'Buddha Camp' by Katie Frank
Watch the YouTube video about Family Camp by Ophelia Brown
Family Camp is a week-long program that combines meditation practice, outdoor time, and the warmth of family and community. For parents, the morning is a time for meditation practice, with meditation instruction given on our first morning together. There are morning talks and discussions, led by our Family Camp Teacher-in-Residence, with a focus on mindful parenting. New practitioners have the opportunity to meet with a meditation instructor. There will also be spaces dedicated for practitioners to do their personal practice in a group setting during the morning session.
Children are in a morning program from 9:15-12:15, grouped by age: Tigers (3-5), Lions (6-7), Garudas (8-10), Dragons (11-12), and Explorers of the Phenomenal World (13-18). Activities are varied and often include meditation, craft projects, time outdoors, stories, songs, hikes in the woods, and group games. The Rites of Passage program, at the heart of Family Camp, will be offered again this year for children between the ages of 8 and 10. This week-long program includes bow and arrow making, bow and arrow practice, calligraphy, poetry writing, and connecting with the land. The program culminates in a beautiful ceremony, attended by the entire camp, marking the passage from early childhood into the greater independence of late childhood. All morning programs are taught by our dedicated adult staff and supported by our teen counselors, many of whom have themselves grown up within Family Camp.
Afternoons are dedicated to family time, with both structured and spontaneous activities at Karmê Chöling and in the surrounding area. There are many mountain lakes nearby to enjoy. Evenings include a relaxed dinner together, laughter and play on the front lawn, and supervised campfires with songs and stories. You'll find that days are both spacious and quite full.
Family Camp begins on Saturday, August 3rd and ends on Sunday, August 11th at Noon. Please plan to stay until Noon on the 11th.
Registration:
In an attempt to support sanity and fairness this year, the Family Camp Council has created a lottery process for registration. This year's lottery has now closed. Please add your name to the waiting list here if you would like to be notified if a spot opens up for this year's camp: FAMILY CAMP WAIT LIST
Registration will be a three-step process:
You must first declare your desire to attend Family Camp by completing the lottery survey. The lottery has now closed, but you may still sign up for the WAIT LIST here.
If your family is selected through the lottery to attend, you will receive an email from the Family Camp Council by Sunday, March 10, 2019, that will include a special registration authorization code and a link to register. Follow the registration link in your acceptance letter to complete the online registration. Enter the registration code when asked to do so. You must complete registration by March 31st, 2019. There will be no over-the-phone or email registrations available for Family Camp.
After March 31st, wait-listed families will be invited as spots open up. If you would like to know your placement on the wait list, please contact Tracy at kclfamilycamp108@gmail.com. Payment and scholarship deadlines for waitlisted families will be included in a wait-list acceptance letter.
At the time of registering you must pay the full amount due for your family. If you intend to request a scholarship, you must make a $400 deposit at the time of registration (see Scholarships/Discounts below). Anything other than full payment or a deposit of $400 will be interpreted by the registration system as a mistake and your registration will be deleted. If you are requesting a scholarship, you must make that request by March 30, 2019. Any scholarship must be in place and the balance must be paid by April 15th, 2019. There are no payment plans available for Family Camp.
Program Pricing:
All meals and a four-person tent are included in the KCL Base Camp Fee. This year we are inviting families to bring and use your own tent if you wish to receive a $50 discount on family tuition!
Each Family will make TWO separate payments:
KCL "Base Camp" Fee: This fee, paid when you register using the button below, covers Karme Chöling's operational costs of facilities, tenting, food, supplies, KCL support staff, and direct program expenses (not including program staff honorariums or travel expenses). (Rooms in the house are extra cost).

$535 for each adult
$270 for each child (first two)
$135 for additional children

Tuition Fee: This fee covers the costs of developing and running the Family Camp program itself, including teaching and non-teaching staff honorariums, and a portion of their travel expenses. This is paid directly to Shambhala Families & Children (a 501c3 legal entity of Shambhala). Additional details are available in the lottery letter.
Scholarships/Discounts:
Scholarships are available for those in need. To be eligible for a scholarship, you must first register your family and make a $400 deposit online. Once you have done that, contact Ella Reznakova to request a scholarship: scholarships@karmecholing.org. Your scholarship and paid balance due must be in place by April 15th, 2019, to hold your family's spot in Family Camp. There are no payment plans available for Family Camp.
No discounts apply.
Housing:
A one-family-sized Karmê Chöling tent is included in the cost of the program. If you prefer, you can bring your own tent for a $50 discount on family tuition! Our priority for assigning housing in the Karmê Chöling tents located nearest the main house is for families with young children and/or mobility challenges.
We have a limited number of rooms in the main house. Regular accommodations rates apply for housing in the main house and at our offsite location, Ashoka Bhavan. Our priority for assigning accommodations in the main house is for families with young children and/or mobility challenges.
Please note: accommodations are assigned in the order of when the program deposit is made.
Family Camp begins on Saturday, August 3rd and ends on Sunday, August 11th at Noon. Please plan to stay until Noon on the 11th.
For additional information:
General questions about Family Camp schedule or curriculum, please email Tracy Suchocki, Family Camp Director: kclfamilycamp108@gmail.com
Family Camp Counselor applications: Teenagers, ages 16 & up, who have previously attended Family Camp are invited to apply to serve as a counselor in one of the classrooms. Please complete the application & references and return by June 1, 2019: Click HERE to apply
For children 15 years old or younger who will be attending Family Camp with a surrogate parent or guardian: Each family is allowed to be a surrogate for 1 child. The parents of those children must complete a release of liability form [This form is forthcoming]. The surrogate parent or guardian must have completed all paperwork by the time of check-in at Family Camp in order for the children to be allowed to stay.
Online registration is not currently open.
---
Teachers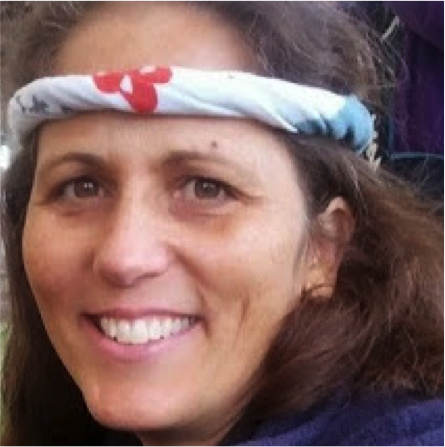 About Family Camp Director Tracy Suchocki
Tracy has been a member of the International Shambhala community for over 30 years and has raised three children, with her husband John, based on her understanding of the Shambhala teachings. Tracy has also been a big supporter of Family Camp at Karme Choling, and has taught the 8-10 year old Rites of Passage program for many years. Prior to that, Tracy was an Environmental Educator in Hawaii. Her favorite hobby is definitely Taiko!
Share this Program: