Notice
: Undefined index: HTTP_REFERER in
/var/www/stage.karmecholing.org/wp-content/plugins/karme-choling-custom-data/SMARTY/lib/metrics.lib/
on line
23
Embodied Listening ®
with Hope Martin
June 21 - 23
---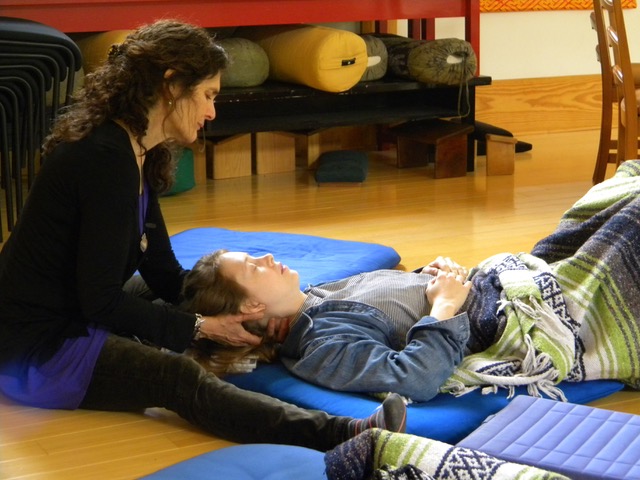 Embodied Listening offers a way to move through blockages, challenges and uncertainty by tuning into your most reliable source for guidance - the wisdom of your body.
Our bodies hold our lives. They hold wisdom and energy for living and growing. They also hold our obstacles: anxiety, trauma, painful emotions, and constricting habitual patterns. The more we are able to make loving contact with these places and live deeply from within our bodies, the more our stuck places transform, allowing for greater joy and authenticity.
During this retreat, we will draw on three contemplative practices that cultivate insight, compassion, and confidence:
Mindfulness Meditation to relax mental holding patterns
Alexander Technique to release physical holding patterns
Mindful Focusing to access deeper feelings held in the body
This workshop is highly experiential and includes periods of meditation, exploration of the felt sense, gentle hands-on bodywork, sharing together and humor.
Arrival & Departure
Please plan on arriving between 3-6pm on June 21, 2019 to register and check-in. Dinner is offered at 6:30pm. The program begins that evening at 7:30pm. The program ends on Sunday, June 23, 2019, at about 4pm.
---
Pricing
Karmê Chöling values its commitment to making programs affordable and available to all who wish to study with us. To support this commitment we provide two program price options.
FULL PRICE: $280
This is the actual price of the program.
DISCOUNT PRICE: $230
We offer this discounted price to those who cannot afford the full price of the program. This price is made possible through the generosity of Karmê Chöling and our donors
Payment Policies:
Karmê Chöling has updated its payment policies. The new policies apply to all programs that start after January 1, 2019. Please read the payment policies before proceeding with registration.
Financial Aid:
Karmê Chöling offers full-time student discounts, scholarships and other financial aid.
Program Credit:
If using existing program credit to pay for a program, you must pre-register for this program at least two weeks prior to the program start date by calling the front desk (802-633-2384 x-101 or x-103). Program credit may not be used to pay for housing or practice materials and may not be used on or after arrival day.
---
Teachers
About Hope Martin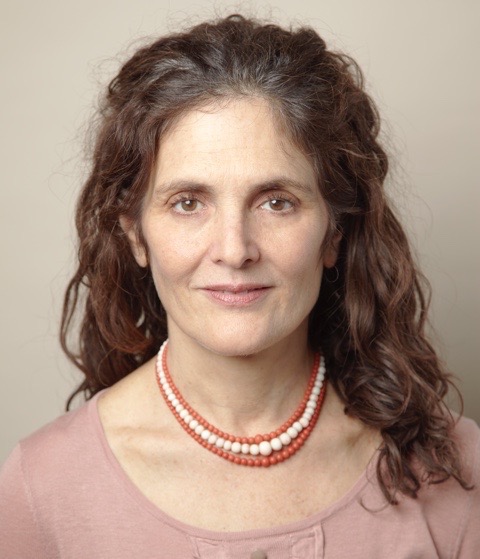 Hope Martin has taught the Alexander Technique for 32 years and has a lively private practice in New York City where she operates Hope Martin Studio. From 1994 - 2018. Hope trained Alexander teachers at the American Center for the Alexander Technique, the oldest training program for Alexander teachers in the United States, where she served as Chair of the Board of Directors for 10 years. She is a meditation instructor and teacher in the Shambhala Buddhist tradition and a Focusing trainer. Embodied Listening is a workshop developed by Hope and David Rome through their 18 years of teaching and collaborating together.
Share this Program: