Notice
: Undefined index: HTTP_REFERER in
/var/www/stage.karmecholing.org/wp-content/plugins/karme-choling-custom-data/SMARTY/lib/metrics.lib/
on line
23
Earth Warriors: Young Adult Retreat
with Leslie Gossett
August 3 - 11
The time of young adulthood is so powerful and also so difficult. We hold questions such as "Who am I?" "How do I want to be in the world?" "What is my purpose?" "Which path is my path forward?" "How do I create a fulfilling livelihood?" "How do I navigate relationships and growing responsibilities?" These questions and more are asking us to hold them with curiosity, grace, and bravery.
The Shambhala Tradition and our community as a whole has so much to offer to support and hold these questions. Together, we can allow space to ask, to look, to receive, and to help each other forward. Creating a strong community, understanding ourselves in deeper ways, and really connecting with our hearts aspiration are powerful tools that help us move through this time of our life with greater ease and trust. We will explore meditation practice, work with Shambhala and Buddhist teachings, work with our own sense of embodiment through movement and other activities, and also have time to discuss and explore with each other, drawing out our own wisdom.
Program Pricing:
Each Registrant will make TWO separate payments:
KCL "Base Camp" Fee:
This fee, paid when you register using the button below, covers Karme Chöling's operational costs of facilities, tenting, food, supplies, KCL support staff, and direct program expenses (not including program staff honorariums or travel expenses). All meals are included in the KCL Base Camp Fee.
Tuition Fee:
This fee covers the costs of developing and running the Family Camp program itself, including teaching and non-teaching staff honorariums, and a portion of their travel expenses. This is paid directly to Shambhala Families & Children (a 501c3 legal entity of Shambhala). Additional details are available in the lottery letter.
Scholarships/Discounts:
Scholarships are available for those in need. To be eligible for a scholarship, you must first register and pay your deposit online. Once you have done that, contact Ella Reznakova to request a scholarship: scholarships@karmecholing.org. There are no payment plans available for Earth Warriors.
No discounts apply.
Housing

Arrival and Departure
Earth Warriors begins on Saturday, August 3rd and ends on Sunday, August 11th at Noon. Please plan to stay until Noon on the 11th.
For additional information:
General questions about Earth Warriors or curriculum, please email Tracy Suchocki at kclfamilycamp108@gmail.com


---
Teachers
About Leslie Gossett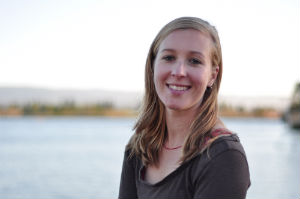 Leslie Gossett finds wisdom and magic walking barefoot through fields collecting plants, and meditating underneath maple trees. Teaching yoga and meditation to people of all ages is really a front for helping people find their own ways to connect with wisdom and magic, which she believes is innate in the human experience. Leslie is a student of Shambhala Buddhism, Plant Medicine, and her Grandmother Lineage. She leads classes, retreats, workshops, community engagements, and other spaces for practicing genuineness, connecting with kindness, showing up with courage, and believing in magic.
Share this Program: