Enlightened Society Assembly
June 8 - 19
---
Applications open on January 3, 2020: Apply HERE
---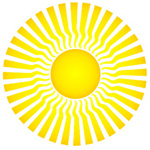 Enlightened Society Assembly is a gathering of Shambhala warriors to contemplate, practice and manifest the principles of basic goodness in order to create a good human society. Students will deepen their commitment and intention to manifest basic goodness by taking the Enlightened Society Vow. We will practice the Shambhala Sadhana to support the journey of establishing trust and confidence in the basic goodness of oneself, others and society. We will contemplate how we can embody these principles to further personal and social transformation.
Note there will be a materials fee, estimated at $120 dollars. Exact amount will be available closer to the program dates.
Application & Registration
Applying and registering for Enlightened Society Assembly is a 2-step process:
Submit an application on the Shambhala International Website by April 13th, 2020. Applications open on Jan. 3, 2020.
The application is then reviewed by the International Office of Practice and Education (which can take up to 8 weeks).
Staffing ESA
Those who have graduated from ESA or attended Sutrayana Seminary are eligible to staff this program. Staffing an international assembly is an excellent way to re-connect with the teachings and a rewarding way to help others on their path. You may apply to staff this assembly at this link: Enlightened Society Staff Application.
Arrival & Departure
Please plan on arriving between 3-6pm on Monday, June 8, 2020, to register and check-in. Dinner is offered at 6:30pm. The program begins that evening at 7:30pm. Friday, June 19th is a departure day. You are free to leave at anytime.
Prerequisites:
Students applying to Enlightened Society Assembly should have completed the following*:
Shambhala Levels I through V
Everyday Life Series: Meditation, Contentment, Joy, Fearlessness and Wisdom
Rigden Weekend
One Weekthun
One recommendation from your meditation instructor, a shastri, an acharya, or your centre director
Membership in your local Shambhala meditation centre/group
*We will consider some exceptions to these prerequisites, particularly for those who live in remote areas or are from smaller centers.
---
Pricing
Karmê Chöling values its commitment to making programs affordable and available to all who wish to study with us. To support this commitment we provide two program price options.
FULL PRICE: $1775
This is the actual price of the program.
DISCOUNT PRICE: $1320
We offer this discounted price to those who cannot afford the full price of the program. This price is made possible through the generosity of Karmê Chöling and our donors
Payment Policies:
Karmê Chöling has updated its payment policies. The new policies apply to all programs that start after January 1, 2019. Please read the payment policies before proceeding with registration.
Financial Aid:
Karmê Chöling offers full-time student discounts, scholarships and other financial aid.
Program Credit:
If using existing program credit to pay for a program, you must pre-register for this program at least two weeks prior to the program start date by calling the front desk (802-633-2384 x-101 or x-103). Program credit may not be used to pay for housing or practice materials and may not be used on or after arrival day.
Online registration is not currently open.
Share this Program: