Notice
: Undefined index: HTTP_REFERER in
/var/www/stage.karmecholing.org/wp-content/plugins/karme-choling-custom-data/SMARTY/lib/metrics.lib/
on line
29
Heart of Recovery Retreat
with Scott Perkins
August 15 - 23
The more we witness our emotional reactions and understand how they work, the easier it is to refrain.
— Pema Chödrön
Grounded in meditation, the Buddhist teachings provide a practical means to support our recovery from addictions and compulsive behaviors, as well as help us release the clinging to thoughts and impulses that lead us to suffering, discontent, and harmful actions.

This Heart of Recovery retreat is grounded in the view that meditation can show us how to find relief from the suffering of addictions and compulsive behaviors of all kinds.
What is the relationship between meditation and recovery from addiction and compulsive behaviors?
During the retreat we will explore how meditation and mindfulness practices can support us not only in connecting to our inherent goodness, warmth, and intelligence as human beings, but also in engaging with and appreciating our world as further manifestations of these qualities.
We will discover and explore the wisdom and sanity that underlies all aspects of our existence, and how that wisdom gets twisted by fear and ego, and then manifests as neurosis, character defects, habitual patterns and addictive behaviors. And, we will learn how meditation trains us to notice when we are lost in a story, hooked by emotions, or caught by addictive energies and behaviors.

Instead of acting out or suppressing our emotions, we can learn to embody our experiences and open ourselves to the inherent wisdom that exists below the surface of emotional energy.
Heart of Recovery Retreat Includes:
In-depth guided meditation instruction and practice
Talks on meditation and recovery
Group discussions
Mindfulness techniques and exercises designed to support recovery and deepen our appreciation for life
Instruction in techniques for working with emotions, urges and triggers when they arise
Optional one-on-one meditation instruction
Heart of Recovery Meetings
Application Process
Because of the focus and depth of this retreat, the program's size will be limited to participants who are stable in their recovery and who are committed to developing a contemplative lifestyle in recovery.
We ask that participants complete an application. Once we have reviewed your application, we will send you a registration code which will enable you to register online.
DEADLINE for applications is July 1
We require alcohol or chemically dependent guests to have at least three months of continuous sobriety before arriving for the program. Those with eating disorders and behavioral addictions (relationships, gambling, spending etc.) should have enough stability to embark on this work.
Arrival and Departure
Please plan to arrive between 3-6pm on Saturday, Aug. 15, 2020 to register and check-in. Dinner is offered at 6:30pm. The program begins that evening at 7:30pm. Sunday, August 23th is a departure day; you are free to leave at anytime.
---
Pricing
Karmê Chöling values its commitment to making programs affordable and available to all who wish to study with us. To support this commitment we provide two program price options.
FULL PRICE: $950
This is the actual price of the program.
DISCOUNT PRICE: $700
We offer this discounted price to those who cannot afford the full price of the program. This price is made possible through the generosity of Karmê Chöling and our donors
Payment Policies:
Karmê Chöling has updated its payment policies. The new policies apply to all programs that start after January 1, 2019. Please read the payment policies before proceeding with registration.
Financial Aid:
Karmê Chöling offers full-time student discounts, scholarships and other financial aid.
Program Credit:
If using existing program credit to pay for a program, you must pre-register for this program at least two weeks prior to the program start date by calling the front desk (802-633-2384 x-101 or x-103). Program credit may not be used to pay for housing or practice materials and may not be used on or after arrival day.
---
Teachers
About Scott Perkins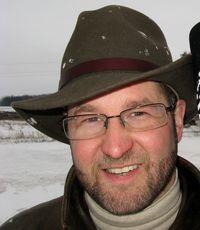 Scott Perkins has been practicing and studying Buddhism since 1988. He received his Master's degree in Buddhist Studies from Naropa University in 1992 and has been teaching on Buddhism and Meditation for over 20 years. Scott is a recovery coach helping individuals craft personal paths/programs that support their recovery from addiction and compulsive behaviors while strengthening their ability to fully experience their own lives with sanity, courage, and compassion. He started his path of recovery on Christmas Day, 2005 and has been exploring the intersection of sobriety and meditation since that time. In 2006, he founded, and has led, the Washington DC Heart of Recovery meditation group for individuals whose lives have been touched by addiction. Starting in 2013, he began teaching meditation retreats and programs for people in recovery across the country. He serves as the Chairperson for Shambhala's International Heart of Recovery Working Group providing assistance to developing Heart of Recovery programs throughout the country. His is also the Director of Development for a health care policy organization in Washington, DC, where he lives DC with his husband and their two dogs. He has a life-size wooden rocking horse in his back yard. More background is available at ScottAndrewPerkins.com.
Share this Program: