Notice
: Undefined index: HTTP_REFERER in
/var/www/stage.karmecholing.org/wp-content/plugins/karme-choling-custom-data/SMARTY/lib/metrics.lib/
on line
29
Teachings on the Heart Sutra
with Khenpo Gawang Rinpoche
October 12 - 18
Save the Date - Registration to open soon. Please check back.
---
"Emptiness is no other than form; form is no other than emptiness."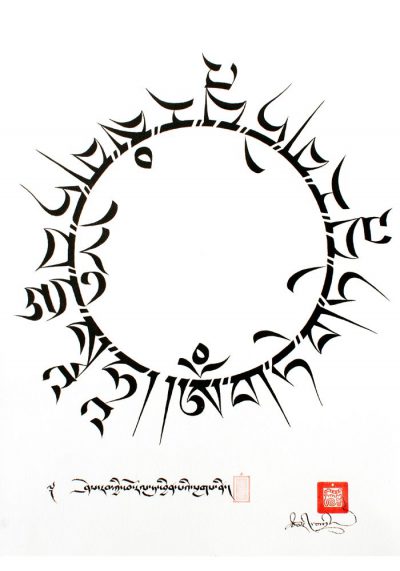 ---
Khenpo Gawang Rinpoche will be teaching and giving commentary on the Heart Sutra. It is the most distilled essence of a group of Mayayana sutras concerned with Prajnaparamita; wisdom (prajna) that "reaches the other shore" (paramita). Wisdom is the ability to know and experience the fundamental nature of all phenomena, which is emptiness.
Guided by Rinpoche, participants will be able to explore through his teaching, various analytical means taken from his book, "Your Mind Is Your Teacher." There will be meditation and discussion on this wisdom that brings a sentient being like ourselves to the other shore of buddhahood.
Arrival & Departure
Please plan on arriving between 3:00pm-6:00pm on October 12, 2020 to check in and get settled. Dinner is offered at 6:30pm. The program begins promptly at 7:30pm. The program ends around 4:30pm on October 18th.
Online registration is not currently open.
---
Teachers
About Khenpo Gawang Rinpoche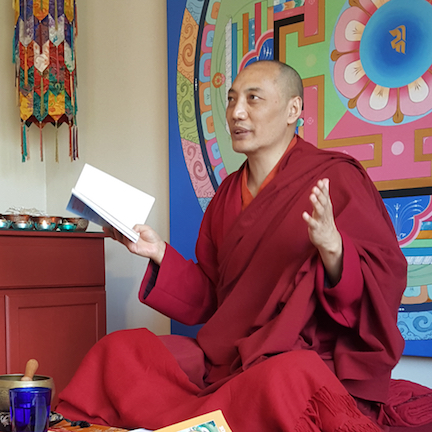 Khenpo Gawang Rinpoche is the founder and spiritual director of Pema Karpo Meditation Center located in Memphis, TN where he resides in semi-retreat. He is a fully ordained monastic, Tibetan Buddhist scholar and text translator, and meditation teacher.

Rinpoche is a graduate of the Ngagyur Nyingma Institute at Namdroling Monastery in Southern India receiving his Khenpo degree in 2006. In 2018, he returned for one year to be vice-president of the Institute.

Directed by His Holiness Penor Rinpoche to help Shambhala International he has taught at Shambhala centers in the USA, Canada and Europe.

Khenpo Gawang Rinpoche teaches in English and is known for his engaging and insightful manner which is most evident during Q&A. He is the author of "Your Mind Is Your Teacher" published by Shambhala Publications and co-translator of "The Excellent Path to Enlightenment" by Longchenpa and "The Ketaka Jewel" by Ju Mipham which can be found on Amazon.com.
Share this Program: