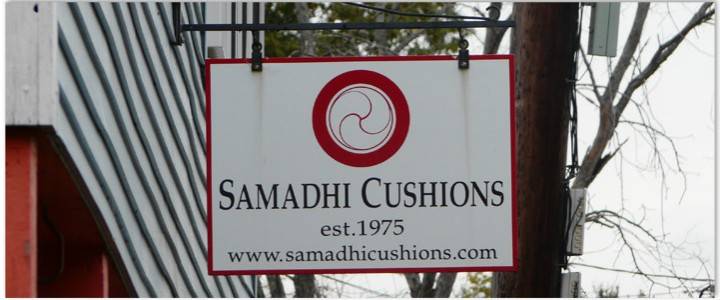 Samadhi Cushions
Samadhi Cushions was started by students of the late Chögyam Trungpa Rinpoche, founder of Shambhala. They have been making and selling quality cushions and benches for practitioners of meditation since 1975.
Their cushions are sewn, hand-stuffed and hand-tufted just down the road from Karmê Chöling, at their workshop in the village of Barnet, in Vermont's Northeast Kingdom. Their attached retail outlet carries over 3000 items for the support of mindfulness meditation, including over 1000 titles on Buddhist meditation and related topics. You can find all this and more on their online store at samadhicushions.com.
Proceeds from Samadhi Cushion's sales support the retreatants and facilities at Shambhala Centers like Karmê Chöling.