Accommodations
Karmê Chöling's visitors and program participants have many accommodation options. We offer private single and double rooms, shared dormitory housing, meditation hall accommodations, seasonal tents, and a guesthouse in nearby Barnet, Vermont.
Amenities
Private rooms and dormitories include bedding, towels, and storage space for guest belongings. For meditation hall and tent accommodations, guests should bring their own bedding and towels, and may store their belongings in cubicles located in the lower dormitory, or in our outdoor changing tent in the summer. All visitors have access to shared bathrooms and the laundry room, which includes washers and dryers as well as an iron and ironing board.  Laundry detergent is available for purchase in the KCL store.
Pricing
Program fees cover tuition, meals and overhead, and do not include accommodations.  Daily accommodation rates are quoted below.
For those arriving a night early or staying an extra night after a program, a charge of $15 per additional night will be added to cover the overhead that is otherwise incorporated into program pricing.
---
Karmê Chöling Housing Options
Rates Effective December 2016
Premium Rooms
Single: $108 | Shared: $65/person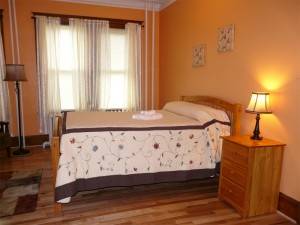 In these simple yet elegant rooms, renewable bamboo flooring sets off locally made solid birch furniture and hand-tinted plaster walls created by Vermont artisans. Amenities include queen-sized bed, built-in closet, desk and reading chair. Shared premium rooms offer a second bed in the loft.
---
Standard Single and 2-Person Shared Rooms
Single: $60 | Shared: $40/person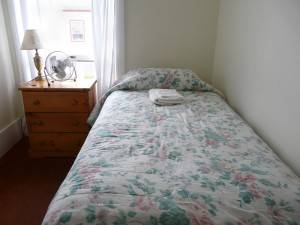 Our comfortable single and double rooms are located in the main building of Karmê Chöling. Individual rooms vary in size and layout, but are an average of 10′ x 10′.  Single rooms include either a single or double bed, and some shared rooms include a second bed in the loft. Bedding and towels are included, as well as furniture to store personal belongings. Private rooms are also available at our guesthouse, Ashoka Bhavan, which is a three-minute drive into the town of Barnet.
---
Shared Dormitory Housing
Dorm Bed: $30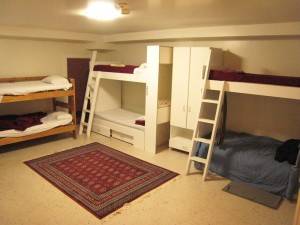 We offer dormitory beds both in the Karmê Chöling main building and at our guesthouse, Ashoka Bhavan. Dormitories consist of a spacious room with three to seven beds — bunks in the main building and stand-alone beds at Ashoka Bhavan.  Dormitories are single gender only.  Furniture in the rooms includes armoires for storing clothes and personal items. Towels and bedding are included.  Lockers are available for use at no additional cost.
---
Shrine Room Accommodation
Shrine Room Floor: $15
Karmê Chöling offers an opportunity to experience a Tibetan monastic tradition.  Many of our visitors choose to sleep in the meditation hall during their stay. Although guests will need to bring their own towels and bedding, we provide three-inch-thick foam mattresses. Those staying in the meditation hall have access to storage cubicles for their belongings.
---
Tents (May through September)
Single: $35 | Shared: $30/person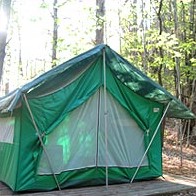 Our tents are reserved through Guest Services and are situated on wood platforms located throughout the hills behind Karmê Chöling's main building. Three-inch-thick foam mattresses and wooden bed frames are provided, but visitors will need to bring their own bedding and towels. Those staying in tents have access to storage space for their belongings.
If you prefer to use your own tent, you may do so for $15/day. If you wish to pitch your tent on one of our empty platforms, the cost is $20/day.
---
Ashoka Bhavan
Premium Single/Shared: $108/$65 | Standard Single/Shared: $60/$40 | Dorm Bed: $30
Ashoka Bhavan is our guesthouse in the neighboring town of Barnet, which is a 30-minute walk or a 3-minute drive from Karmê Chöling. There is no reception desk at Ashoka Bhavan, so guests must pick up their room keys at the main Karmê Chöling building upon arrival before checking in to their rooms. Bedding and towels are provided. There are shared bathrooms and showers on each floor. A remodeled first-floor premium room with a private bath is now available for request at Ashoka Bhavan, thanks to a generous donation by a local community member. All meals are served at Karmê Chöling, but there is a kitchen on the first floor for guests who wish to store and prepare their own food. Ashoka Bhavan is equipped for wheelchair access.
There are also many local accommodations available in the area.